Events are Non-refundable
---
Please scroll down for other Events
---
MURDER
AT THE LUAU
MYSTERY DINNER-DANCE
Saturday, May 18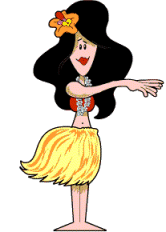 Location:
Don the Beachcomer
In the " Hidden Village " room
16278 Pacific Coast Highway
Huntington Beach, Ca. 92649
Have fun at "Murder at the Luau" where Detective Eric Sharp questions you and the sinister characters in the room in the tropical settings at Don the Beachcomber. You could be a prime suspect in this Sharpo Mystery Dinner.
Have fun solving the mystery as you interview other guests as they receive clues...a great way to make new friends! Prizes will be given to people who solve the mystery.
Eric Sharp, producer of Sharpo, has co-starred on many primetime network television shows and made a cameo in the film, "Liar Liar" with Jim Carey.
DANCE TO VARIETY OF MUSIC AFTER DINNER
A night to remember!

Dinner Menu: Pineapple Chicken with sticky rice topped with roasted sesame, cooked fresh vegetables, tossed island greens with House Asian Ginger dressing, Kings Hawaiian Sweet Rolls & Butter
(You may order dessert from dessert cart at additional cost)
Wear tropical attire to add to the fun (optional)
"Murder at the Luau" Mystery Dinner & Dance (6pm-midnight):
Doors open at 5:30pm
$40 by 4/18 $45 after 4/18 $50 at door
Dance Only (8pm - midnight)
$15 prepaid $20 at the doors
No Refunds

Email your friends
The Restaurant Bar located in the room will be open to the General Public
---
HUGE
QUEEN MARY "SPEEDY SWEETIES" DINNER DANCE
HUNDREDS ATTEND***Cross posted on many sites
Saturday, August 24
2 DJs **DECK DANCE Under the Stars
Dance under the stars on the DANCE DECK with breath-taking ocean views or inside our beautiful ballroom.
Celebrate our 21st annual singles party in a special ballroom with large private deck surrounded by water at the end of the ship. We have moved our party to the back end of the ship so we now have the beautiful Brittania Salon for inside dining & dancing and the large private deck for outside dining & dancing. Inside or "deck" dining now available for the "Speedy Sweeties" dinner dance. Hundreds of singles throughout Southern California attend the HUGE annual singles party on this romantic floating palace in an alcohol-free environment. AFTER-PARTY ***MIDNIGHT TO 1AM***ENTIRE PARTY MOVED TO THE "DECK DANCE" AFTER MIDNIGHT FOR MORE DANCING UNDER THE STARS.
After dessert, singles will meet new friends as they go to multiple tables. Guests will have special ID's on their name tags so you can leave messages for each other at the Message Center in the foyer. (Non-rotational tables available for couples.)
1:00 - 4:00pm SEMINAR - "How Social + Networking = Fruitful Dating" with Dating Coach - Sophia Kasimoff
6:00pm DINNER SERVED. Boneless breast of chicken with tomato basil cream sauce, rice pilaf, vegetable bouquet, mixed green
salad, rolls, coffee/tea, chocolate mousse. Vegetarian option is available. Please pre-order. Non-rotational tables available for couples.
SPECIFY IF YOU PREFER OUTSIDE DECK DINING
8:00pm - midnight DANCE in the beautiful ballroom or on the outside DANCE DECK as DJ Larry plays Tasteful Top 40s, Oldies, R & B, Line dances & variety. DJ Ed will play Salsa, Swing, ballroom, & variety.
****Midnight - 1:00am AFTER-PARTY DECK DANCE****
At midnight we will combine both rooms
to the outside DECK DANCE for more
free-style, R & B, swing, line dances & variety
dancing "under the stars"
After-party included in dinner-dance ticket
Call 714.622.4002 to reserve a hotel room on the Hotel Queen Mary (run of house) and stay for our After-Party on the "Dancing Deck."
Optional: Sunday Church service at 10am in the Royal Salon on the Queen Mary. Stay for lunch after the service to meet new friends.
**2 for 1 Hotel**
Standard Room (1-2 people): $139+tax 2nd person FREE
Family Room (3-4): $159 + tax. $15 each for extra adult
NOTE: "AFTER--PARTY DECK DANCE" (midnight - 1am) included
in Dinner-Dance ticket (not sold separately)
SEMINAR ONLY (1- 4pm):
$20 prepaid or $25 at door
DINNER-DANCE & AFTER-PARTY(6pm - 1am):
$54 by 7/1; $68 after 7/1; $78 at door
SEMINAR, DINNER-DANCE & AFTER-PARTY(1pm - 1am):
$64 by 7/1; $78 after 7/1; $88 at door
Paying online? Please add your phone number in the same space after the payers typed name in the box "Guest Name & Phone Number".
No Refunds
PLEASE SPECIFY IF YOU WANT VEGETARIAN PLATE, NON-ROTATIONAL TABLE, OUTSIDE DECK DINING
Prepaid tickets will be held at the door at Will Call in alphabetical order. Tickets are non-refundable. Entertainers & menu subject to change without notice.
Call 714.622.4977 with credit card.
Mail Money Orders to:
Spectacular Events, P.O. Box 9105, Fountain Valley, CA 92728-9105
Fax your credit card order to 714/622-4988. Call to confirm we received the order.